Hi guys !!!
My favourite BBC TV shows, stating with Call The Midwife. Off course, if you live in England, you must know or at least heard about Call The Midwife. This TV show is my favourite, I've watched all the series and now I'm following series 6 that's on every Sunday at 8pm in England on BBC One.
If you like drama, Call The Midwife is the right thing for you! This TV show follows the lives of a group of midwives and nuns working in the poverty-stricken of the East End of London during the 1950s and early 1960s.
Call The Midwife has recently won the National Television Awards of 2017!
The TV series are based on the Memoirs of Jennyfer Worth.
The series of Call The midwife is created by Heidi Thomas and produced by Hugh Warren. The main actors and actrices are Jenny Agutter, Helen George, Bryony Hannah, Stephen McGann, Emerald Fennell, Laura Main, Judy Parfitt, Charlotte Ritchie and Cliff Parisi.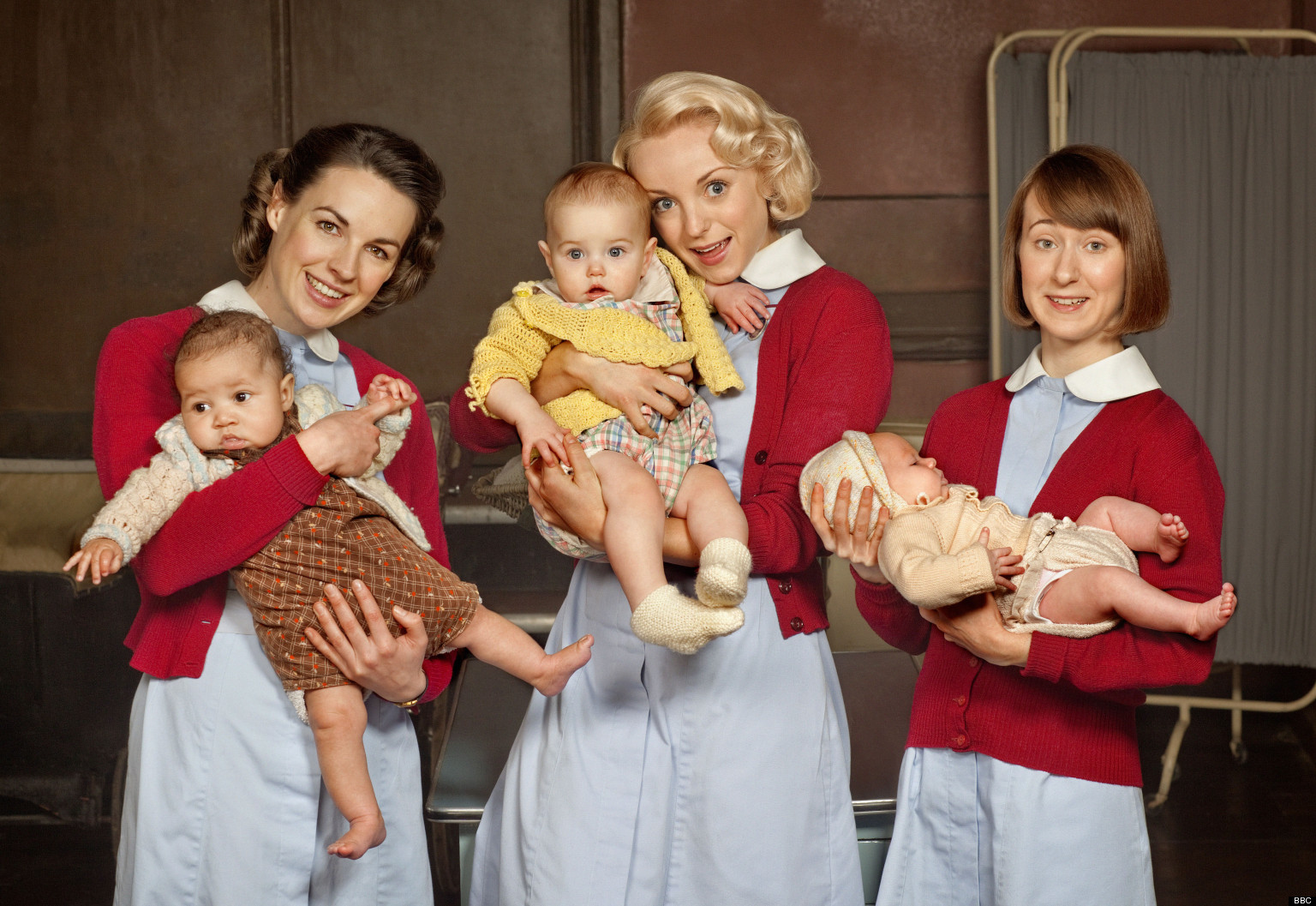 My second favourite series I like watching is Death In Paradise!


Death in Paradise is a British-French crime comedy drama television series set in the Carabean.
I've watched all the series and now I'm following series 6 every Thursday at 9pm on BBC One.


The series are created by Robert Thorogood, and the main actors are Kris Marshall, Joséphine Jobert, Sally Bretton, Danny John-Jules, Elisabeth Bourgine and Don Warrington.

I really like this series because I love crime and mistery and the place where it's filmed really makes you dream.


Finally, my favourite series I love is Sherlock Holmes.
I've watched all the series and tried to follow the fourth series that came out in last January on BBC One but unfortunately it came on too late for me to Watch in the evening.
Anyway, I think the DVD has come out, so I'm probably going to buy it.
Sherlock Holmes is a crime drama television series based on Sir Conan Doyle's Sherlock Holmes detective stories. The series is set in the modern world in London.
The series are created by Steven Moffat and Mark Gatiss. The main actors are Benedict Cumberbatch, Martin Freeman, Rupert Graves, Mark Gatiss, Louise Brealey and Amanda Abbington.