Hiya ! Last article before 2016 ! Today I'm going to write about my favourite films of 2015 !!!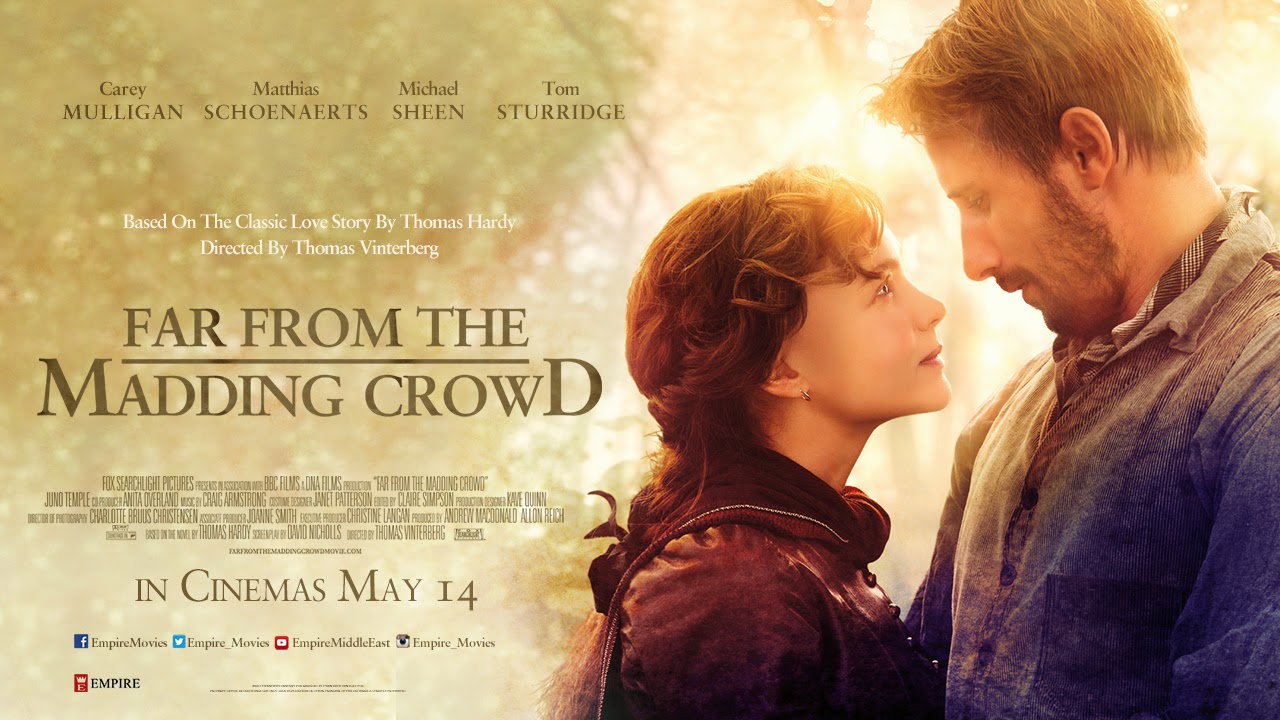 Firstly "The Book Thief" came out in 2013 and is a war drama film. It is based on "The Book Thief" by Markus Zusak. This film stars Geoffrey Rush, Emily Watson and Sophie Nélisse.
It takes places during the Second World War. A voice representing Death tells us about Liesel Meninger (Sophie Nélisse) child hood. She is taken to foster parents Hans (Geoffrey Rush) and Rosa (Emily Watson) Huermann, because her mother, a Communist, is fleeing Germany. Max, a Jewish, goes to the Hubermann's house where they give him shleter. Liesel also meets Rudy Steiner, a neighbohood boy.
I really enjoyed this film because you can see how the Germany people lived during the Second World War.
Secondly, my best descovary that came out this year is the romantic drama film "Far from the madding crowd". It is based on the book by Thomas Hardy. This film stars Carey Mulligan, Mathias Schoenaerts, Michael Sheen, Tom Sturridge and Juno Temple.
In 1870, Bathsheba Everdene (Carey Mulligan) is working on her aunt's farm in Dorset. Then Bathsheba's fortune changed because her uncle left his farm to her in his will and she leaves for her newly inherited farm at once.
I really loved this amazing romantic film, I highly recommend it.
The film that makes me cry every time I watch it : "Philomena" is a drama film that came out in 2013. It's based on "The Lost Child of Philomena Lee" by Martin Sixsmith. This film stars Judi Dench and Steve Coogan.
London journalist, Martin Sixsmith (Steve Coogan) has lost his job as a gouvernment adviser. He is approached at a party by the daughter of Philomea Lee. She suggests that he writes a story about her mother who was forced to give up son Anthony, at a very young age, nearly fifty years ago. Al though Sixsmith is initially uninterested in writing a "human interest story", he meets Philomena (Judy Dench) and decides to investigate her story.
I really enjoyed this emoving film, as I said at the begining I cry every time I watch it.
Cara
What are your favourite films of 2015 ???